Site Section
Research and Learn
Southeastern U.S. Soil Moisture Network Build-out and Applications Development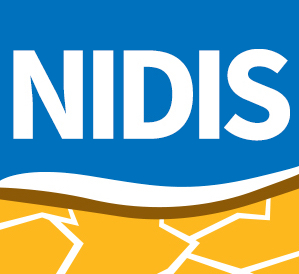 NIDIS-Supported Research
Main Summary
The Southeastern U.S Soil Moisture Network Build-out and Applications Development project focuses on developing new soil moisture technologies and applications for improving assessments and forecasts of water issues in the Southeast, such as flash droughts, floods, and ecosystem health.
Alabama, Florida, and Georgia are collaborating on this project to enhance the soil moisture monitoring network in the Southeast and to improve the application of soil moisture data to decision making in the region. To achieve this goal, the project will address the following objectives. The states that will be primarily involved in each objective are listed in parentheses; all states will provide supporting data or expertise to complete the project's objectives.
Assess the viability of low-cost soil moisture sensors via test-bed calibration (AL, GA)
Expand the regional soil moisture network by installing viable versions of low-cost sensors in the existing networks (AL, FL)
Perform validation of remote sensing-derived root-zone soil moisture (AL, FL, GA)
Improve the Cropping Model System and develop additional crop-support tools (AL, GA)
Ensure accessibility and usability of soil moisture data and products  (AL, GA)
NIDIS is providing programmatic support for this project. For more information, please contact Meredith Muth (meredith.f.muth@noaa.gov).
Research Snapshot
Research Timeline
October 2020 - September 2022
Principal Investigator
John Christy, The University of Alabama in Huntsville; George Vellidis, University of Georgia; William Lusher, University of Florida
Project Funding
NOAA Weather Program Office Observations Program
Focus Areas (DEWS Components)
What to expect from this research
Expansion of the in situ soil moisture monitoring network across the 3-state region: Alabama, Florida, and Georgia
Development of a new SmartIrrigation Forages App to support livestock producers
Development of a real-time alert system for both hydro-extremes: flash drought and saturated soil/flooding, using the SmartIrrigation Apps (corn, cotton, soybean, forages)
Improvements to the ALEXI model-derived Evaporative Stress Index and root zone soil moisture information using in situ data from the expanded regional network
Documentation of low-cost soil moisture sensor performance based on test-bed activities and validation against research-grade sensors
Data and research sharing with the National Coordinated Soil Moisture Monitoring Network